THE ARTIST
"Brockman's cityscapes mend our fragmentary vision of the city into one that is ever more elusive."
- A. Moret Installation Magazine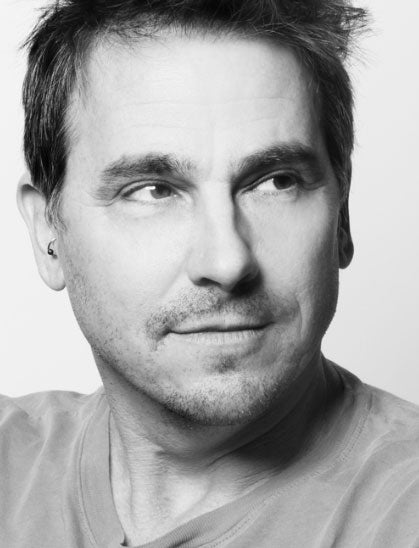 JAY BROCKMAN
In my paintings I capture fleeting moments. I paint the sunset day dreams that could have been if we only had a breath in our busy lives to allow them. If we did settle for one moment to see, it would reveal a metropolitan mixed with imported palm trees, billboards beckoning vices, and flashing lights emerging from the depths of traffic that will either guide or entice us.
DOWNLOAD CV
Between night and day, there is a moment, almost a breath before the sun dismisses the day and night begins. We see it everyday but it never fails to astound– a sunset . The changing of the guard, people leaving work, people heading to work and the landscape of lights and moving cars create a fireworks display that burns for a moment.
- Jay Brockman
ALWAYS AN ARTIST
I've always been an artist. Everyone around me acknowledged my natural inclination for creativity and encouraged my need to create. My parents fostered my imagination, exposed me to museums, enrolled me in summer art classes, and allowed me make a mess decorating my birthday cakes.
After a couple of well intentioned missteps (marine biology was never gonna work, no matter how much I love the ocean) I enrolled at Ringling School of Art and Design in Florida. My primary focus was painting. Two years later I was offered an opportunity and moved to New York City to work in advertising while continuing to hone my skills and paint.
New York was too cold for my Florida blood. I headed West and landed in Los Angeles where my adoration of capturing moments bloomed. Time passes differently there. I began my exploration into cityscape painting shortly after my arrival. I persist in perfecting my art while now residing in Oakland.
I continue to seek moments to capture.
INSPIRATIONS
I find inspiration whenever I see a painting, wether it be a sloppy hand painted sign on the side of the road or a modern master. Sometimes the only thing that may separate the two paintings is the price.